La Head Coil CLR di Joyetech è una nuova resistenza costruita per la eGo One. La differenza rispetto alla tradizionale resistenza CL della eGo One sta tutta nella "R" posta dopo CL, che sta per Reusable, Rewickable and Rebuildable: riutilizzabile e rigenerabile !
La CLR ha un design unico che consente all'utilizzatore di rimpiazzare il cotone e rigenerare la resistenza secondo le proprie esigenze. Il cotone organico è utilizzato come materiale di wicking della CLR, dando così una resa aromatica perfetta !
Rewickable:
La Head Coil CLR viene venduta con una resistenza precostruita e del cotone organico. Il cotone organico può essere sostituito quando necessario.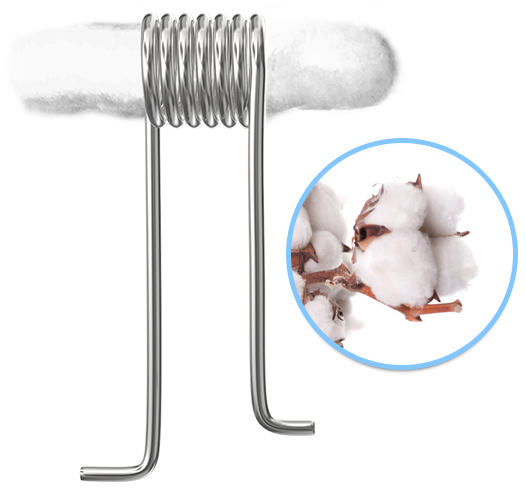 Rebuildable and Reuseable:
La Head Coil CLR è un tipo unico e molto particolare di RBA. Per gli utilizzatori esperti è infatti possibile smontare totalmente la resistenza e rigenerarla secondo le preferenze. Gli utilizzatori standard invece possono molto semplicemente sostituire il cotone ogni qualvolta sia necessario, senza andare a toccare la resistenza preinstallata: rimuovere semplicemente il cotone, fare un dry burn (azionare a secco la resistenza finché non diventa incandescente e lasciar raffreddare, dopodiché è sufficiente mettere la resistenza sotto acqua corrente fredda ed azionarla nuovamente mentre questa è ancora sotto l'acqua; si potrà allora, una volta che la resistenza è asciutta, installare il cotone nuovo e pulito, e ricominciare ad utilizzarla !
Attenzione: Se il valore resistivo della coil va sotto l'ohm, è necessario assicurarsi di avere la batteria capace di supportare bassi valori resistivi !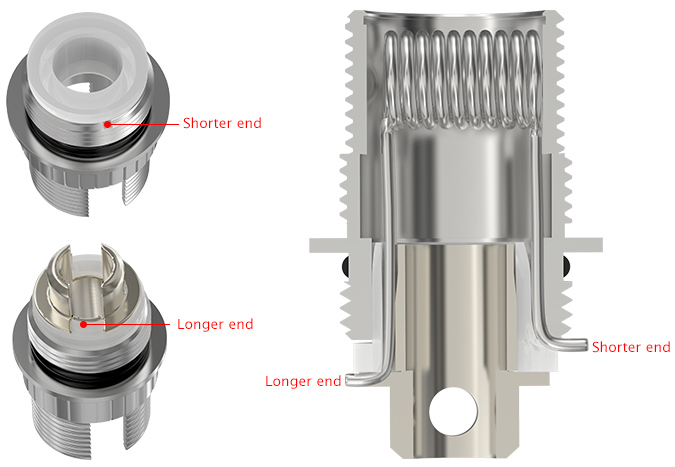 Controllo del flusso del liquido:
La Valvola di Controllo del Liquido permette di essere regolata a seconda del voltaggio del liquido e delle percentuali di PG/VG del liquido (glicole e glicerolo).